Roll out of Store Fixtures or a Transportation Project involving Moving Fixtures? Our Special Services Division invites you to call or email us for a no cost
no obligation Transportation quote for your next move, whether it be a single store or an entire chain.
We now also service International Air and Ocean shipments, Standard Less Than Truckload and Truckload Van, Truckload Flatbed and Heavy Haul Shipments, Intermodal, and Door To Door Truckload to Canada and Mexico!
_________________________________________________________________________________________
Whether your next Store Fixture shipment is a partial shipment, one store, or a large, multi store roll-out, or if the project involves Moving Fixtures from one location to another, we have the equipment and personnel to help with making the Transportation process a smooth one.
We'll work with the furniture or store fixture manufacturer(s) to load and deliver direct, or bring everything into a local cross-dock/warehouse, where everything can be inspected, sorted, and then brought out in specific phases to make things more efficient for the installer/contractor.
Our project managers will work with you and your vendors to make sure everything gets to where it needs to be and on-time to allow your store to open or re-open on schedule as planned.
And we'll work on your schedule. If deliveries need to be done outside of normal business hours, just let us know and we'll set it up. You will also work with one dedicated point of contact from beginning through completion.
Some of the equipment that can be included in each trailer: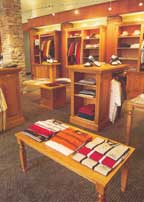 • 100% air ride equipped tractor/trailers
• Flat floor or high cube units available
• High cube units equipped with oversize side and rear doors
• 4,000 lb - 6,500 pound capacity liftgates
• Walkboards/ramps
• Straps
• Logistic tracking to secure shipment in trailer
• 4 wheel dollies
• 2 wheel dollies
• Roll-A-Lifts
• Ladders
• J-Bar
• Machine rollers
• Half or full decking
• Trained and uniformed drivers and helpers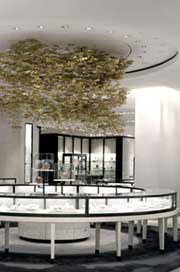 We can even assist with unpacking / de-skidding and debris removal if needed.
You need to depend on your vendors to make this a smooth, efficient, and on-time project. We don't take that responsibility lightly! We'll do what's needed to get it there on-time, every time!